i posted this back in february. aside from single handedly causing global warming, i will go to hell for such exaggerated procrastination.
until then?
i'll keep my soul in the bed.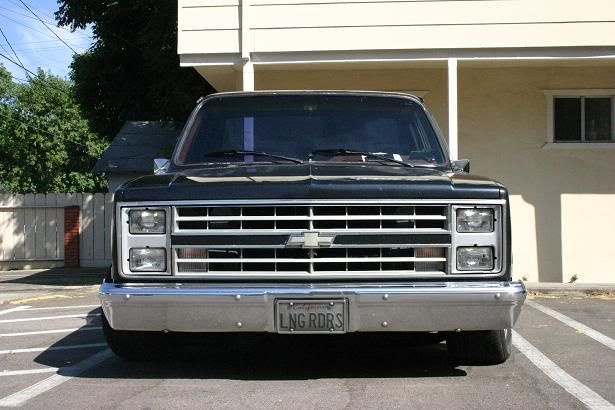 the original grille and headlights will be gone when i have the money to update her. i want to get rid of the square lights, and put in an early seventies, chrome grille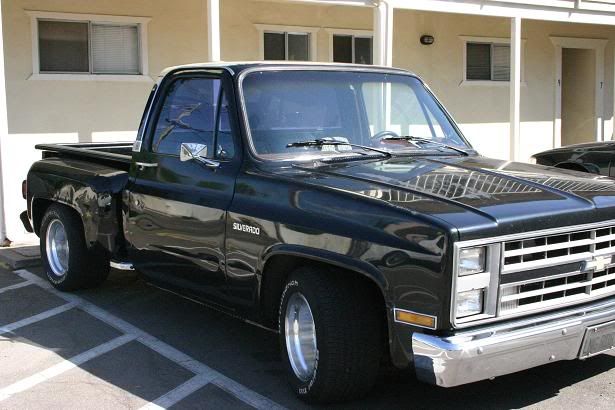 this side needs a bit of body work. engine comes first, unfortunately.




i love that she doesnt have that fucked up late 80's plastic strip-o-silver across the tailgate.
behind the gate is a custom wood bed, with rings to secure a bike and slotted metal reinforcements. the chrome bumper hides the air valve for my rear shocks, and the plates and trailer hitch fit into the same attachment.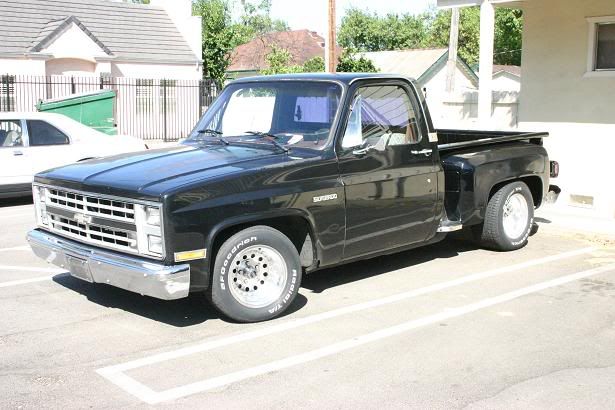 she has about a four inch body drop. custom tires and wheels (10's in the front, 12's in the back). i completely redid the front suspension after i got her.
new crossmember, upper and lower control arms, drop spindles... some shims were removed to make room, and things like the pitman arm and other assorted pieces were replaced or repaired for good measure. she rides much better now, and i'm pretty sure nothing is going to fall off.


rims.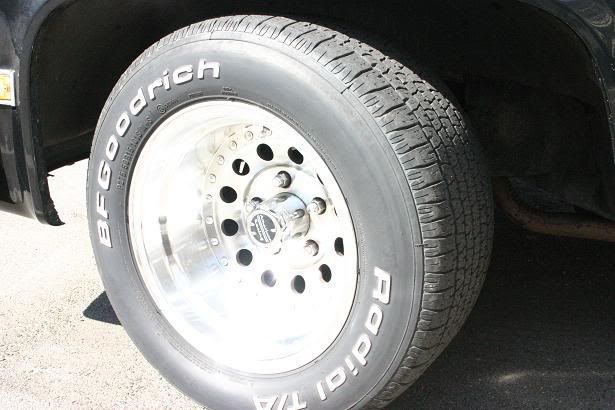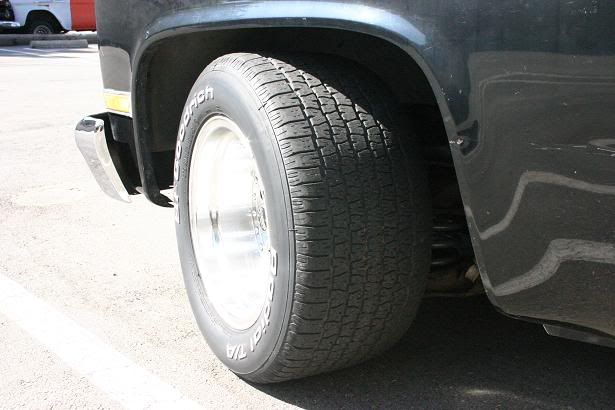 my, what wide tires you have.


mirrors. cause chrome is purdy.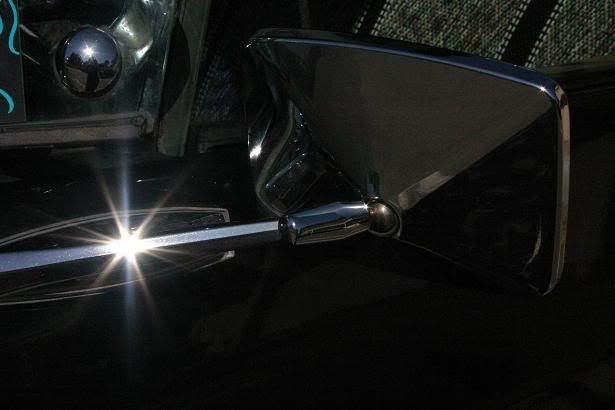 these are in the back window. there's one more inside, but i've no photos of the interior.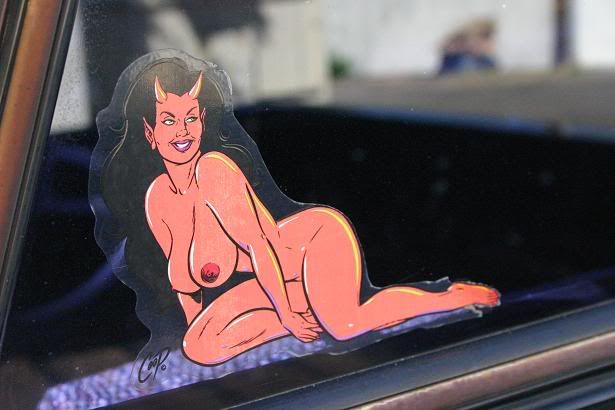 yay for coop!



more when i have the money to develop my film, including the beauty that is my engine (ha! 305 small block, anyone? at least it's fuel injected) and my car in scandalous poses.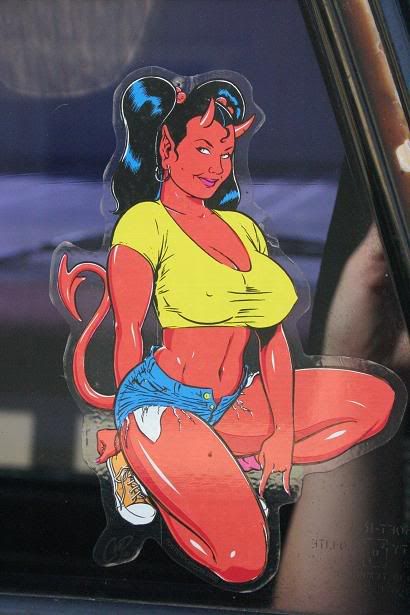 i'm looking for info about the stock motor of this truck. it's an 86 305 small block, and everything is stock right now... who know's what stock IS for this car? i've looked all over online, and can't find what i need. any and all info, no matter how bonehead it may seem, is welcome and encouraged.

also: i took her to the suspension shop to look into a noise in the front left wheel well when i make sharp turns; the tire shows signs of rubbing along the outer edge, and his suggestion was the shave the inside of the fender, where the metal curls up.
i hate this suggestion.
i like my metal, and prefer that it stay the way it is.
any suggestions?